Pygmallion (The Refuge) is a German-based vendor that specializes in the sale of stimulants, including amphetamine, cocaine, and heroin, as well as popular psychedelic substances such as LSD, MDMA, DMT, and others.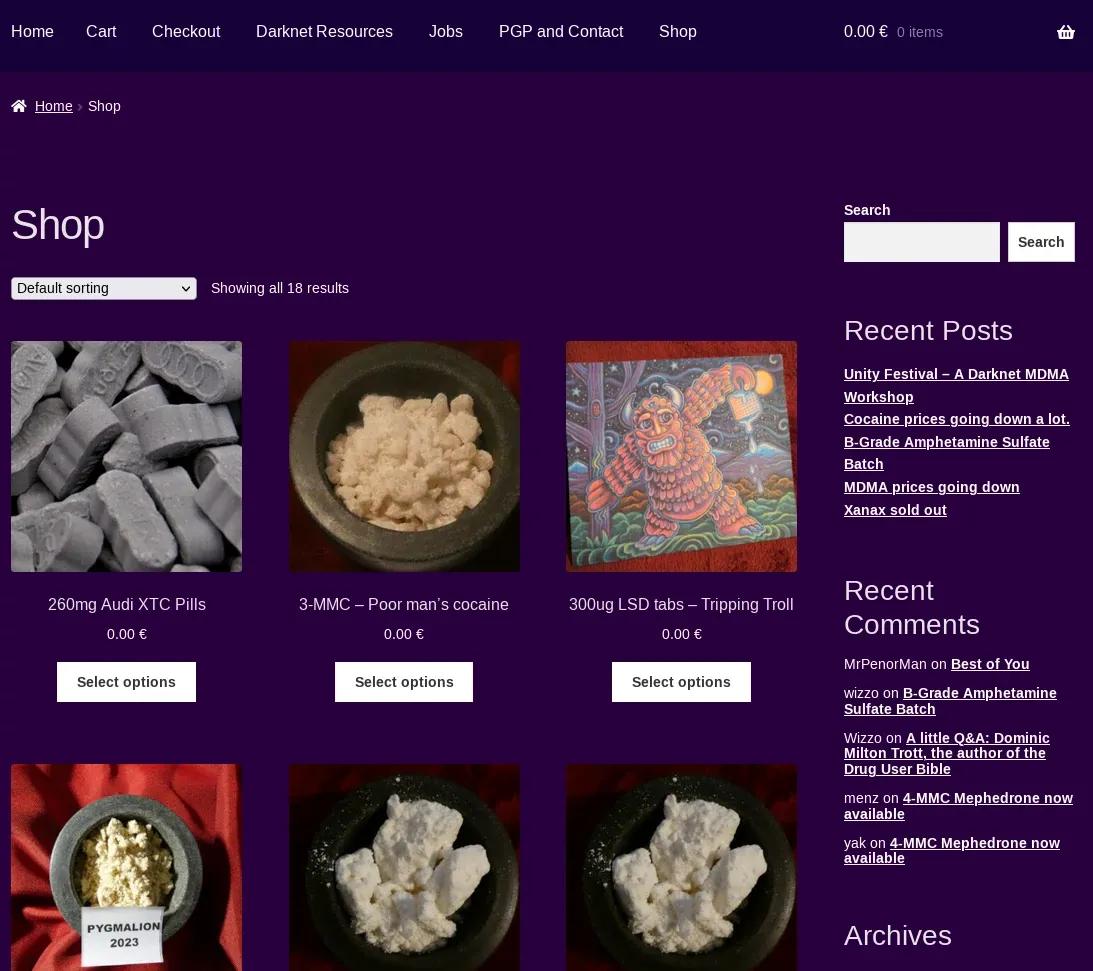 It has proven to be a complicated task to establish exactly when this vendor store opened. However, after some digging, I have determined that it was approximately a year ago (in 2022). Additionally, Pygmalion has experience beyond that. The earliest reference found shows a history of vending on various darknet markets, such as Empire Market, as early as the second half of 2019.
User interface of Pygmalion
The user interface of pygmalion store is simple since it is hosted using WordPress. At the top, you will find a menu with all the necessary links, including the shop and contact information page. The site is also responsive and works well on mobile devices.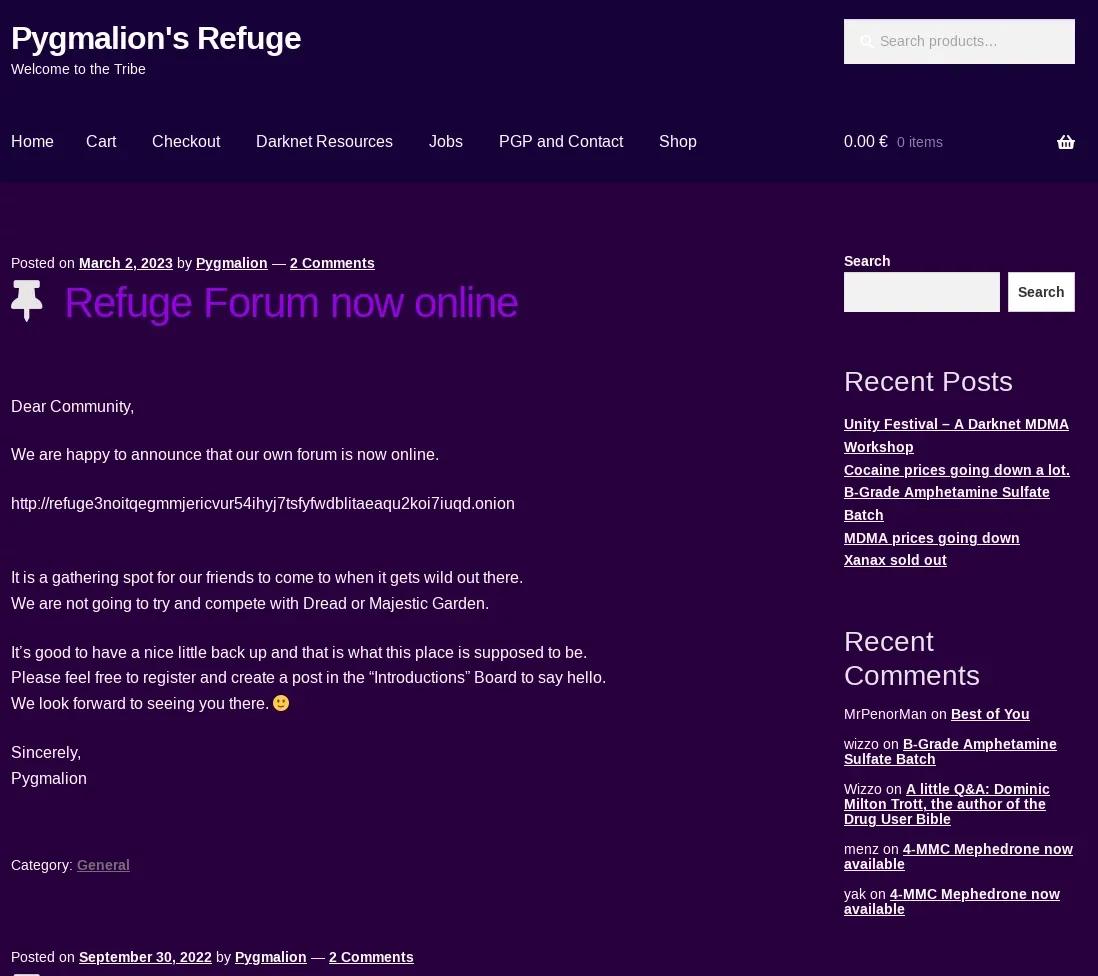 On the right sidebar, you can see all the latest posts regarding product updates. You can also leave comments under the aforementioned posts.
Payments and wallet
To make a purchase on this shop, users do not need to register an account. Therefore, only a direct payment system is supported. Pygmallion currently accepts two cryptocurrencies: Bitcoin (BTC) and the anonymous cryptocurrency known as Monero (XMR), as you may have guessed.
Conclusion
All in all, this looks like a simple vendor shop. However, it being hosted on WordPress is somewhat of a red flag. WordPress is a popular platform, and vulnerabilities are often discovered on a monthly basis. Hopefully, the administrators update their installation often to avoid any security incidents.