Archetyp darknet Market, which was launched in May 2020, is a marketplace exclusively for drugs. It boasts a user-friendly interface that is both simple and easy to navigate. Additionally, the dark user interface is designed to be gentle on the eyes. As per the statistical data available in the footer section of Archetyp Market, the current number of registered users is 184500, while the number of active vendors is 1445.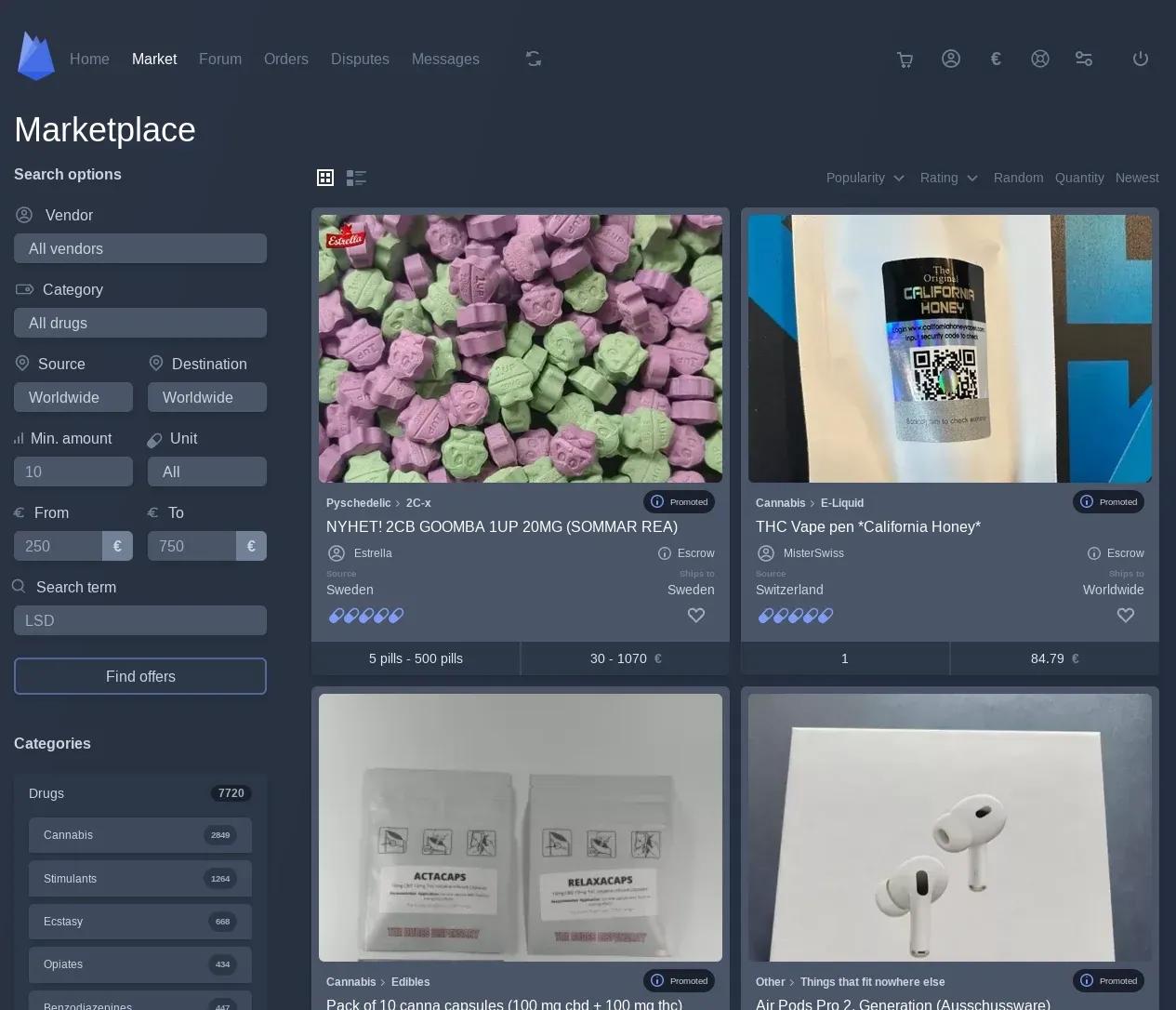 Payment options
Archetyp darknet market exclusively supports the Monero (XMR) cryptocurrency. Regrettably, the absence of multisignature options undermines the credibility of the market. Additionally, it is noteworthy that Archetyp solely accommodates conventional wallet systems, thereby precluding the availability of direct payment options. The process of placing an order and proceeding to checkout is highly intuitive and user-friendly. However, it is imperative to possess knowledge of PGP encryption to secure order information. Archetyp exhibits a transparent and uncomplicated approach towards their feedback system and appears receptive to customer grievances.
Product availability
As previously stated, Archetyp darknet market is dedicated exclusively to drugs. The platform features five primary categories, namely cannabis, stimulants, ecstasy, opiates, and benzodiazepines. Presently, the marketplace boasts over 6,500 listings, positioning it as a medium-sized market. Notably, the cannabis category is the largest, accounting for approximately 35% of all listings.
User interface and search filters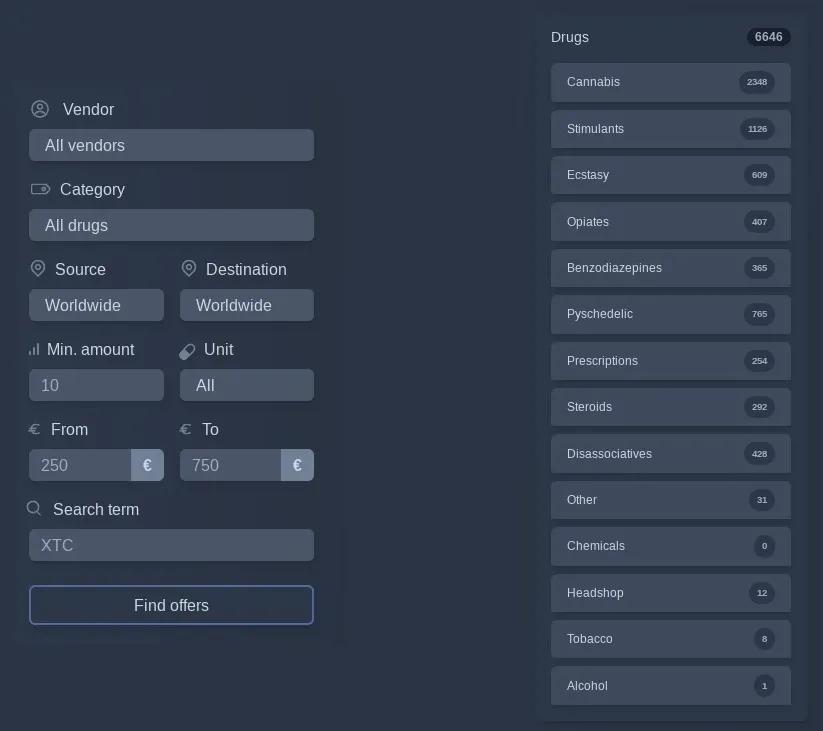 The user interface of Archetyp darknet Market is characterized by its simplicity, modernity, and straightforwardness. The dark theme employed by Archetyp is designed to promote eye relaxation and prevent strain. Positioned on the upper left-hand side of the interface is a search filter that is notably advanced compared to other markets. This filter allows users to select from a range of regular filters, including country of origin and destination, price range, specific category, search term, amount of product available, and the most notable filter - unit of measurement for amount. Users can choose from a variety of units, such as grams, kilograms, pounds, ounces, pills, tabs, and more. On the lower left-hand side of the interface, all categories are displayed individually.
Summary/Conclusion
Archetyp Market is a drug marketplace launched in May 2020, with over 184,500 registered users and 1,445 active vendors. It exclusively supports Monero cryptocurrency and has a user-friendly interface with a dark theme. The marketplace features five categories of drugs, with cannabis being the largest. The search filter is advanced, allowing users to select from various filters, including unit of measurement for amount. However, the absence of multisignature options undermines the credibility of the market.