The Heineken Express Darknet vendor shop has been an established player in the market since mid-2015. With over eight years of experience, they have served as a trusted vendor on numerous darknet markets, including Dream Market. Their track record boasts thousands of successful sales. Apart from their presence on platforms like Bohemia, Abacus, Incognito, and Archetyp, the Heineken Express Vendor shop was launched in 2019.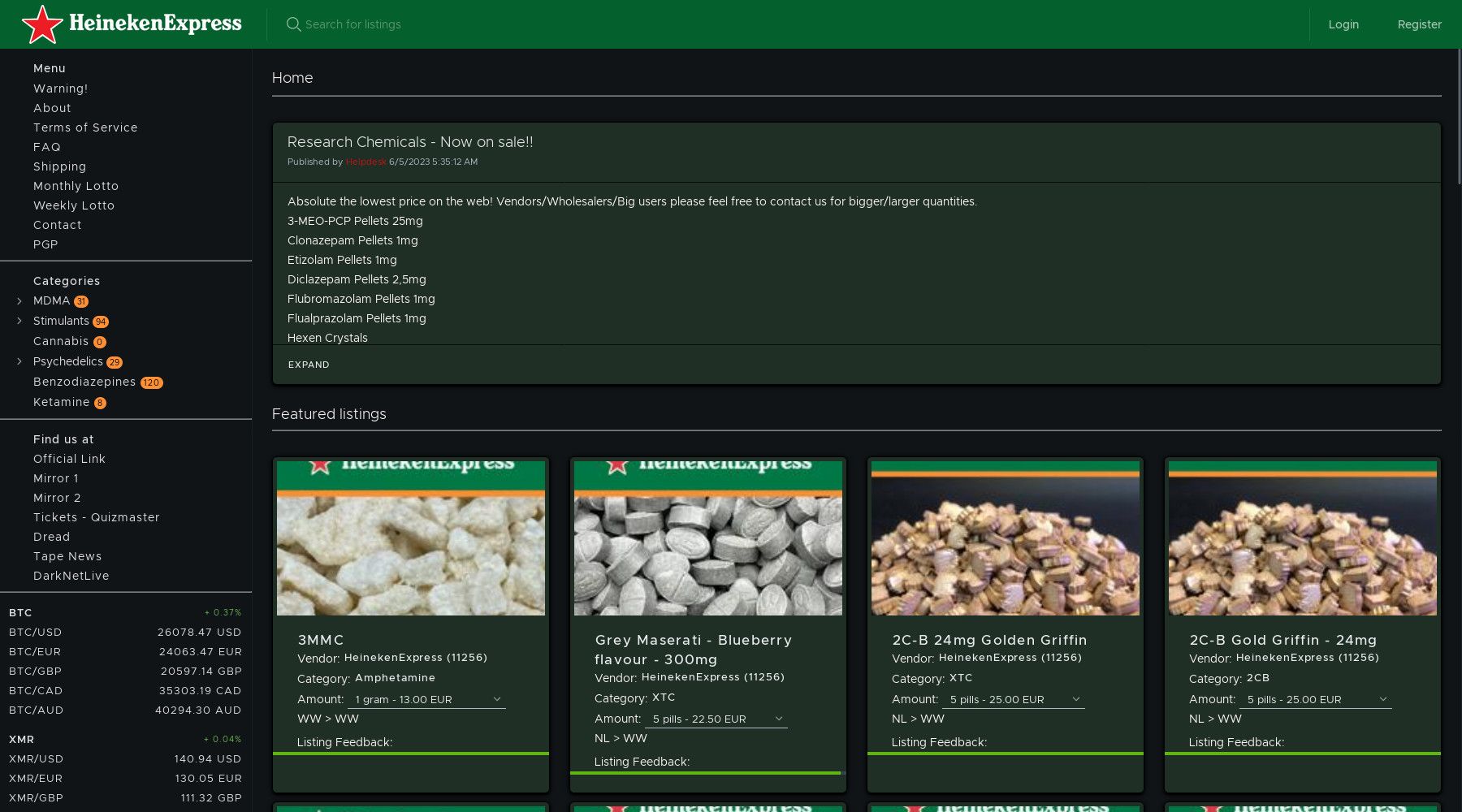 What products does Heineken Express offer?
Heineken Express provides a wide range of products, with over 260 options available. These products are classified into various categories, including MDMD, Stimulants, Psychedelics, Benzodiazepines, and Ketamine. Notably, the Benzodiazepines category stands out as the largest one, featuring an extensive selection of 120 listings. Over the years, numerous reviewers have consistently praised the high quality of these products.
Payment options
HeinekenExpress provides multiple payment options, including Bitcoin (BTC), Monero (XMR), and Litecoin (LTC). Before placing an order, customers need to deposit funds into their account wallet. It is recommended to deposit only the necessary amount to cover a single order when using this particular vendor shop. The items available for purchase are listed in EUR denominations. To facilitate easy reference, the shop conveniently displays the conversion rates for their supported cryptocurrencies in the left column of their website.