The Libre Forum is a recently established online forum that was launched on the 27th of December 2022. Despite its young age, it has exhibited a gradual yet consistent growth. Determining the precise number of active users is challenging; nevertheless, upon investigating the chatroom, which is one of the forum's features, it is evident that there are presently over 1500 users engaged in the said chatroom.
Discussion topics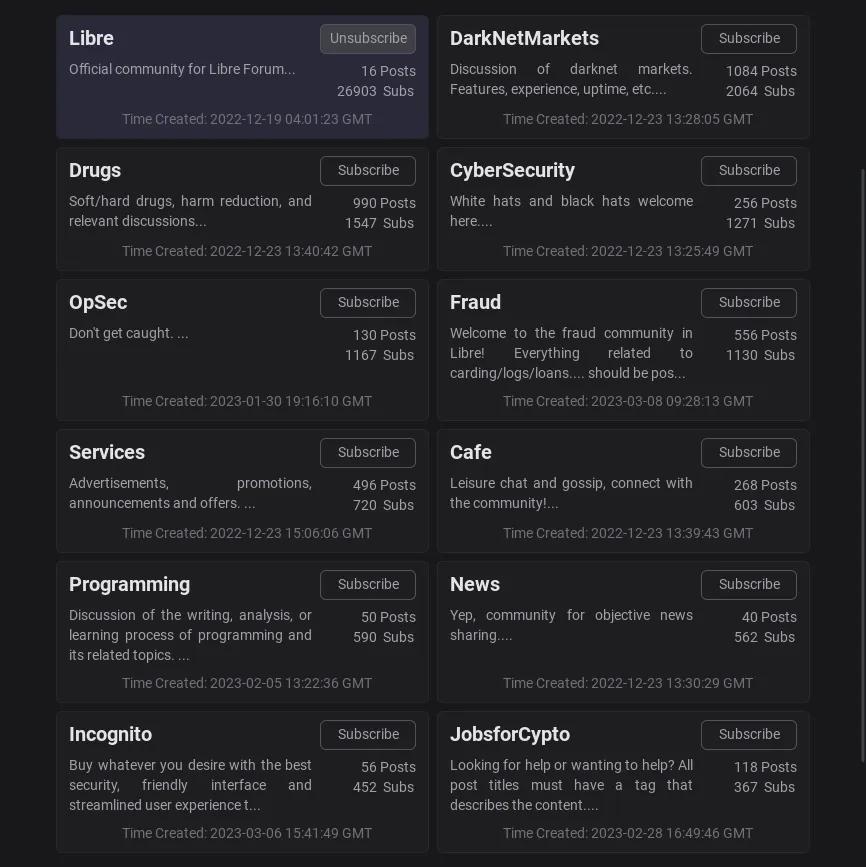 Upon conducting a thorough investigation, it has been determined that there are approximately 1460 active threads on the Libre forum. These threads have been systematically categorized into various community groups, including but not limited to 'Darknet Markets', 'Cyber Security', 'Operational Security', 'Drugs', 'Fraud', 'News', and 'JobsForCrypto'.
Rules of Libre forum
1. All participants are expected to exhibit respect and courtesy towards one another.
2. Repetitive or irrelevant messages are not permitted and will be considered spam.
3. Inflammatory or offensive content is strictly prohibited.
4. Discussions must remain on topic and not be derailed.
5. The sharing of personal information, including that of others, is not allowed.
6. The forum strictly prohibits doxxing, child pornography, and weapons.
7. While discussions about business are permitted, conducting business on the forum is not allowed.
Level system
One interesting feature of libre forum is the level system - "Everyone will receive a number of gifts every day according to your level, the quota will reset each day if you don't give it to someone. Upvote a post to give someone a gift, receive gifts until you reach the level threshold to unlock more perks. Once the quota exceeds, the gifts you send will be coming from the gifts that you have received."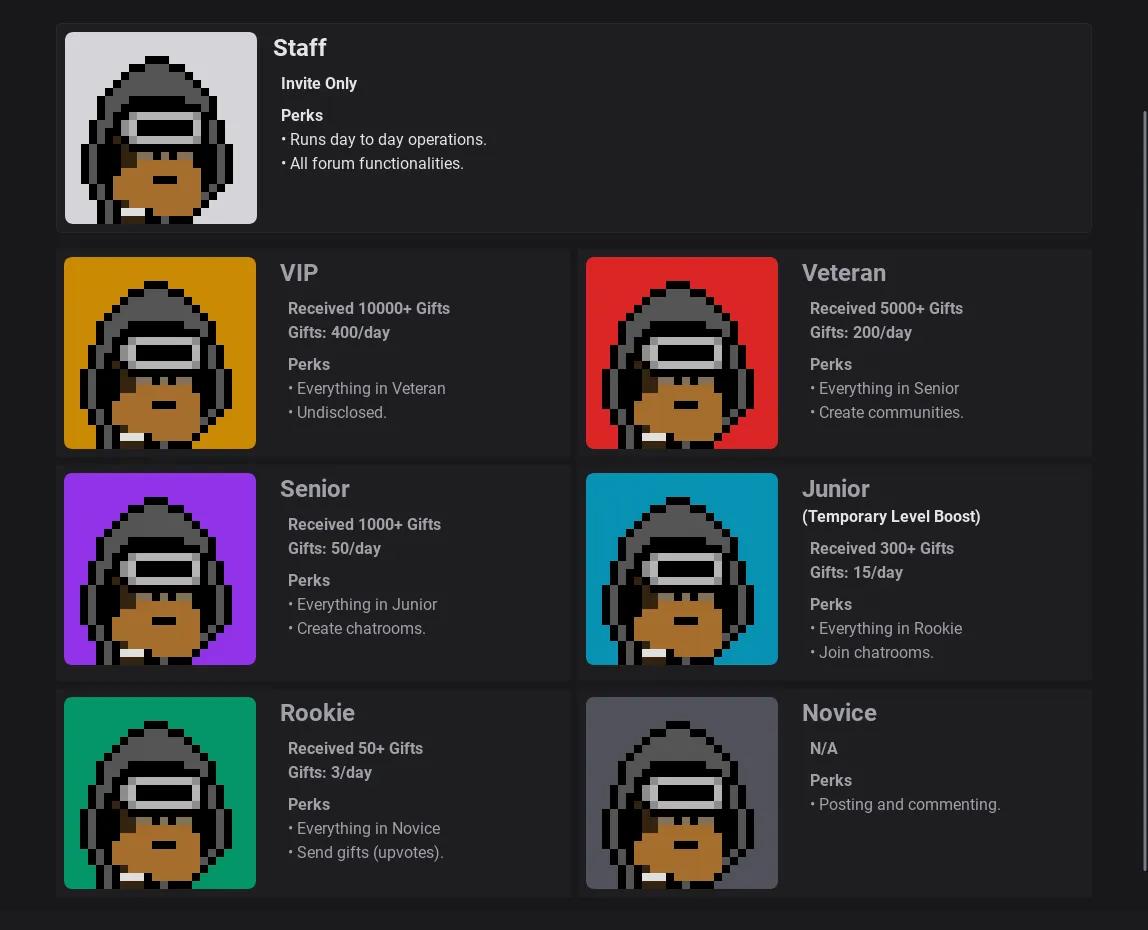 This is advantageous and is expected to assist the members of the forum in discerning between reputable and established members and potential scammers or novices/lurkers.