Two Melbourne residents have been charged by Victorian police for their alleged involvement in a darknet drug trafficking ring operating out of Melbourne's southeastern suburbs. The arrests come as law enforcement agencies continue their crackdown on drug trafficking facilitated through the dark web.
The primary suspect, a 42-year-old man from Cranbourne, faces multiple charges related to drug trafficking. He is accused of trafficking large commercial quantities of THC, LSD, and cannabis, as well as possessing proceeds of crime. The charges are a result of a successful search and seizure operation conducted by Victoria's Major Drug Unit. The suspect is scheduled to appear in the Melbourne Magistrates' Court to face legal proceedings.
Additionally, a 39-year-old woman from Narre Warren has been charged with possession of various illegal substances, including cannabis, MDMA, LSD, and THC, as well as possessing proceeds derived from criminal activities. She was released on bail and is expected to appear in the Dandenong Magistrates' Court on June 11, 2024.
The arrests are part of an ongoing crackdown on drug trafficking facilitated by the dark web. Authorities have observed a growing trend of criminals using the anonymity of the dark web to sell and distribute illicit substances. Just weeks ago, South Australian police made Australia's biggest-ever $1.5 million "Nitazene" drug bust, arresting a 25-year-old man from Adelaide Hills for operating several illicit vendor profiles on the dark web.
In June 2023, Victoria's drug unit became aware of suspicious drug activity after detecting 150 boxes containing illicit drugs. This discovery prompted a formal investigation into a drug trafficking circle operating through darknet marketplaces. Further investigation led officers to a vendor operating through the darknet markets, where encryption and anonymity are commonly used to evade detection.
On Wednesday, October 18th, Victorian police conducted raids at three properties in Cranbourne, Cranbourne North, and Narre Warren. The raids revealed significant evidence to support the charges against the suspects. In Cranbourne, officers seized firearms, large quantities of LSD tablets, cash, THC gummies, THC cookies, cannabis, cannabis oils, and cannabis resin. Additionally, an Isuzu D Max ute believed to be used for drug delivery was confiscated. Similar illicit substances were found during the search of a property in Narre Warren, along with a disclosed amount of cash and two cryptocurrency seeds.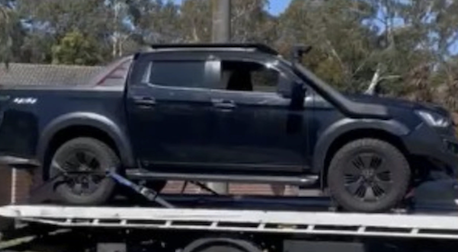 The discovery of the cryptocurrency seeds is seen as a major breakthrough in the investigation. Cryptocurrencies are commonly used as a method of payment on the dark web, and the seeds could potentially link the illicit sale of drugs to the suspects.
Law enforcement officials are urging anyone with information related to the investigation to come forward and contact Crime Stoppers. As the investigation continues, these arrests highlight the commitment of law enforcement agencies to disrupt illegal drug networks and maintain public safety.